Our Partners
As a full service retail consulting firm, we work closely with other professionals to bring you a robust set of retail solutions. Here are a few:
Art Manask Consulting
It's not by chance that Art is the leading authority in his field. Art has a lifetime of restaurant, catering and hospitality operating experience. He operated cafés and restaurants at museums like the Getty Villa and Los Angeles County Museum of Art (LACMA), among many others, and owned, operated and provided off-premise catering services for corporate and social events.  He is considered America's leading restaurant and hospitality industry consultant and Art and his team provide expert advice on: operational and financial evaluation/needs assessment; gift shops; guest satisfaction; outsourcing vs. self-operation; contract negotiations and contract compliance; new and expansion planning and programming; market research and marketing.

Shelley Stephens & Associates
Shelley Stephens is highly regarded as an expert in the field of museum retailing and since 1993 has provided retail consulting services to cultural institutions across the country. Shelley specializes in directing the planning, design and merchandising of new stores, as well as managing store renovation projects. She also has extensive experience in providing store evaluations, feasibility studies, concession evaluations and implementing e-commerce sites. She spent 17 years as the Director of Merchandising at the Natural History Museum of Los Angeles County, where she expanded the retail operations from two stores to six permanent stores and set up 12 special exhibition stores. She also produced a wide variety of custom products and established a wholesale division to market these products to venues worldwide.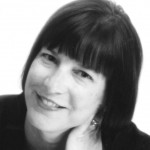 Marjorie Sheldon Retail Consulting
Recognized as an expert in her field, Marjorie Sheldon is a consultant to nonprofit organizations including aquariums, botanical gardens, cultural centers, interpretive centers, museums and zoos. Projects have included directing the planning, design, and merchandising of new stores, managing store renovation projects, business reviews, concession evaluations, new business development, business start-up and visual merchandising. As director of merchandising for the Zoological Society of San Diego from 1985 to 2005, Marjorie was responsible for all merchandising activities for the San Diego Zoo and the San Diego Wild Animal Park, as well as management of the Society's 38,000-square-foot warehouse facility. She provided leadership to more than 300 employees and directed all planning, budgeting, buying, display and revenue tracking for more than 25 sites within the two facilities. She served the Society as part of its leadership team and was a member of the steering committee to implement the organization's long-range strategic plan. Under her leadership, the retail sales tripled. She was instrumental in the Society's long-range planning efforts and introduced innovative practices to ensure a leading edge in the industry.